DC Unlocker ZTE Qualcomm and Huawei Hisilicon modems Flasher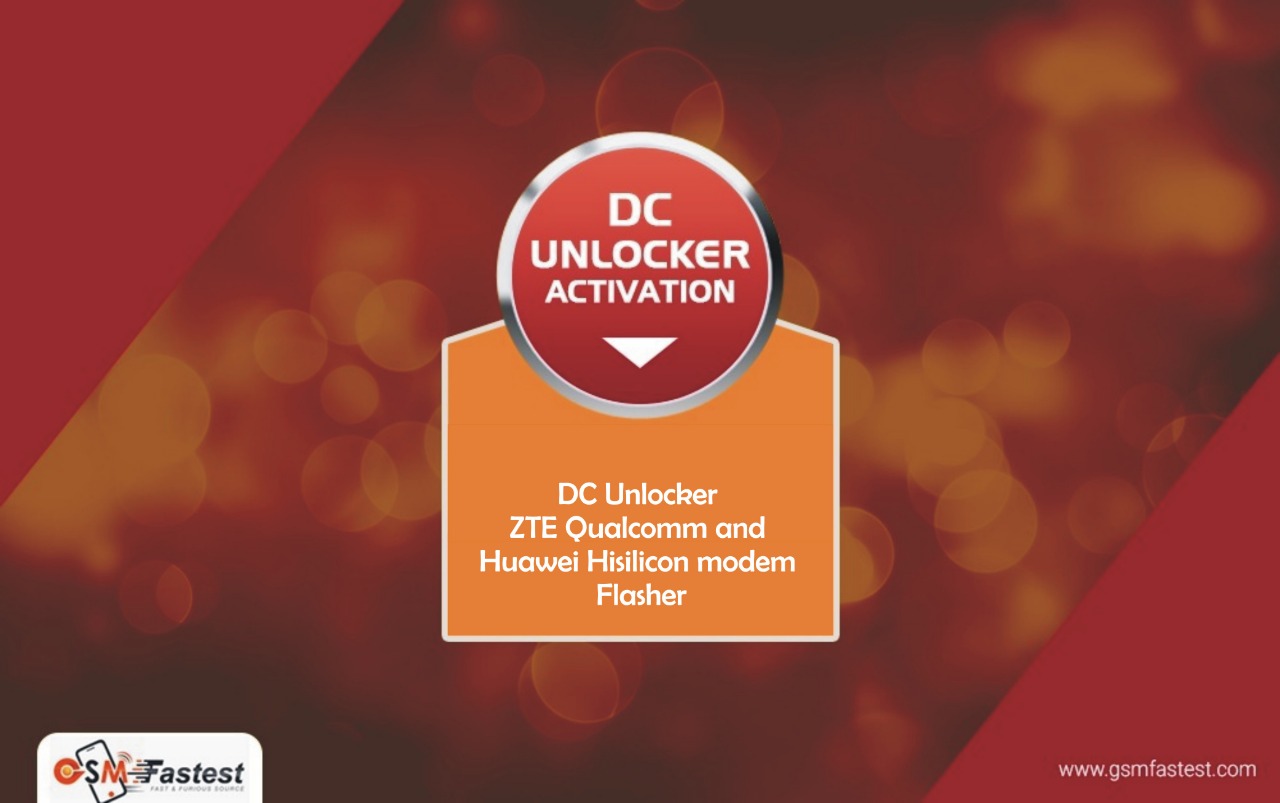 DC Unlocker ZTE Qualcomm and Huawei Hisilicon modems Flasher
Unlock customized modems by rewriting firmware (like INDIA Airtel, IDEA, TATA, SMARTBRO, TELMA and etc..) . -Write firmware and dashboard -Support area with many fimwares for ZTE Qualcomm modems. -Auto backup NV Items -Restore NV Items -Repair modems (can be repaired if modem is visible by pc, required one port)
DC Unlocker ZTE Qualcomm and Huawei Hisilicon modems Flasher
Unlock customized modems by rewriting firmware (like INDIA Airtel, IDEA, TATA, SMARTBRO, TELMA and etc..) .
-Write firmware and dashboard
-Support area with many fimwares for ZTE Qualcomm modems.
-Auto backup NV Items
-Restore NV Items
-Repair modems (can be repaired if modem is visible by pc, required one port)

Supported models :

ZTE MF180
ZTE MF190
ZTE MF190U
Many More......
Note for DC ZTE Qualcomm Unlocker users :
MF190 has 2 hardware versions
64K and 128K nand firmware are not compatible!!! If not compatible nand firmware updated, modem will be bricked. It will be possible to repair only with JTAG.
MF190 IDEA has 64K nand flash
Mf190 Tata and MF190U Airtel has 128K nand.
Before updating firmware, please ensure that firmware file size is correct for modem.
This is A Developer Product we are selling as a global reseller
Before Buy Must Read Developer's Terms & Conditions.
This Purchase is Not Refundable in any Case.
Be the first to review this product