DC Unlocker vygis activation with 50 credits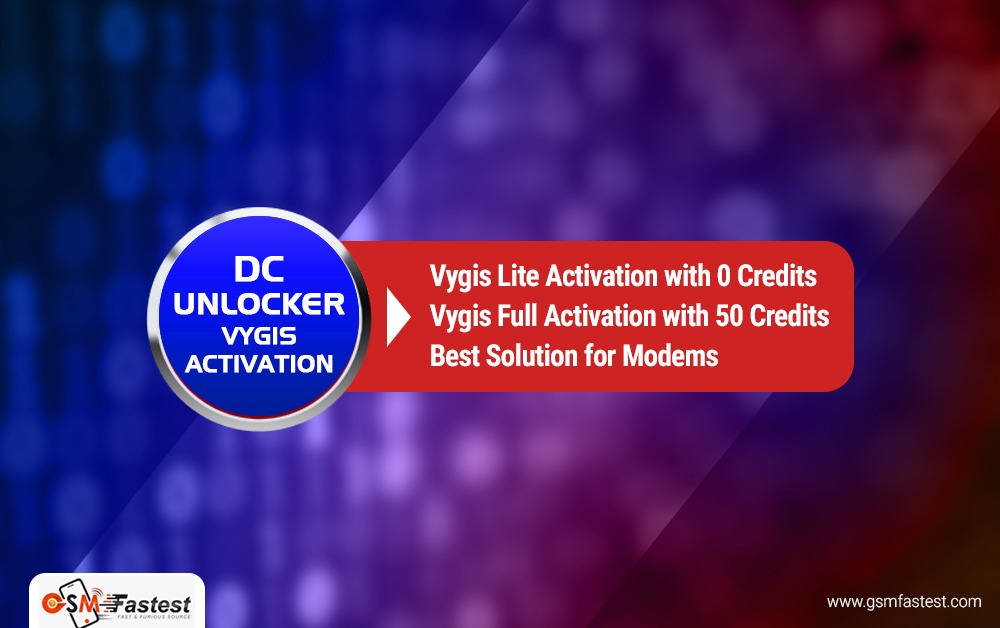 DC Unlocker vygis activation with 50 credits
With this activation you can unlock almost all of the supported modem models * for free. Although you'll need some credits to service some of the modems. To each full activation we add 50 credits free.
It is necessary to give us correct SN of your Vygis box or dongle.
DC-Unlocker Activation for Vygis – Outstanding Features
Intuitive interface
Time saving solution (one unlock takes from 5 to 60 seconds)
Free updates
Constantly updating list of supported models
No need to choose any COM-ports, software will automatically detect connected modem
DC-Unlocker v..1308. FRP Unlock added for: *
Huawei Ascend Y6 Pro:TIT-AL00, TIT-CL10, TIT-L01, TIT-L02, TIT-U02, TIT-TL00;
Huawei G9:VNS-DL00;
Huawei P9 Lite:VNS-L01, VNS-L02, VNS-L03, VNS-L11, VNS-L21, VNS-L22, VNS-L31, VNS-L53, VNS-TL00;
Huawei Honor 4C Pro:TIT-L01, TIT-TL00;
Holly2 plus:TIT-AL00, TIT-CL10;
Huawei G Power:TIT-U02;
HUAWEI Y3II:LUA-L01, LUA-L02, LUA-L21;
HUAWEI ECO:LUA-L03, LUA-L13, LUA-L23.
And Many More............
This is A Developer Product we are selling as a global reseller
Before Buy Must Read Developer's Terms & Conditions.
This Purchase is Not Refundable in any Case.
Be the first to review this product
---
Related Products