Miracle 1 Year Account Activation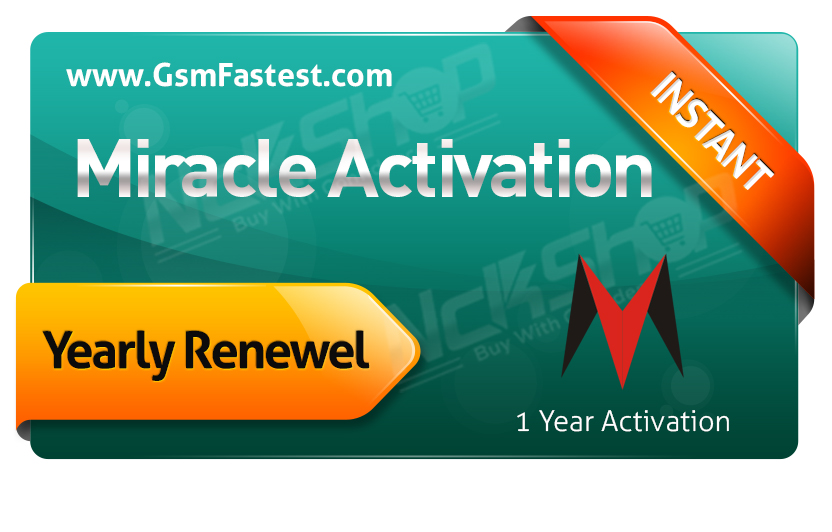 Miracle 1 Year Account Activation
Miracle 1 Year Account Activation
Correct Seial no start from: MICBX
OVERVIEW
Renewal for Miracle Box extends your access to all the latest updates and support for one more year.
Please note. This activation is valid for one year only! After the expiration you have to purchase it again, if you want to use Miracle software.
To activate your Miracle you need to provide us with Miracle Key serial number. Activation will be completed immediately. Please note that this activation is valid for 1 year and it`s period cannot be combined with remaining duration of previous activation.
You can read your Miracle Key serial number using Miracle Key SN Reader.
Make sure you provide us with an appropriate and correct Miracle Key Dongle or Miracle Thunder Dongle serial number.
Serial number starts with MICBX letters for Miracle Key Dongle and with MIRTD letters for Miracle Thunder Dongle!
Activation cannot be returned or cancelled if you made a mistake and gave us wrong serial number.
This is A Developer Product we are selling as a global reseller
Before Buy Must Read Developer's Terms & Conditions.
This Purchase is Not Refundable in any Case.
Be the first to review this product