HCU Unlimited Activation For 2 Year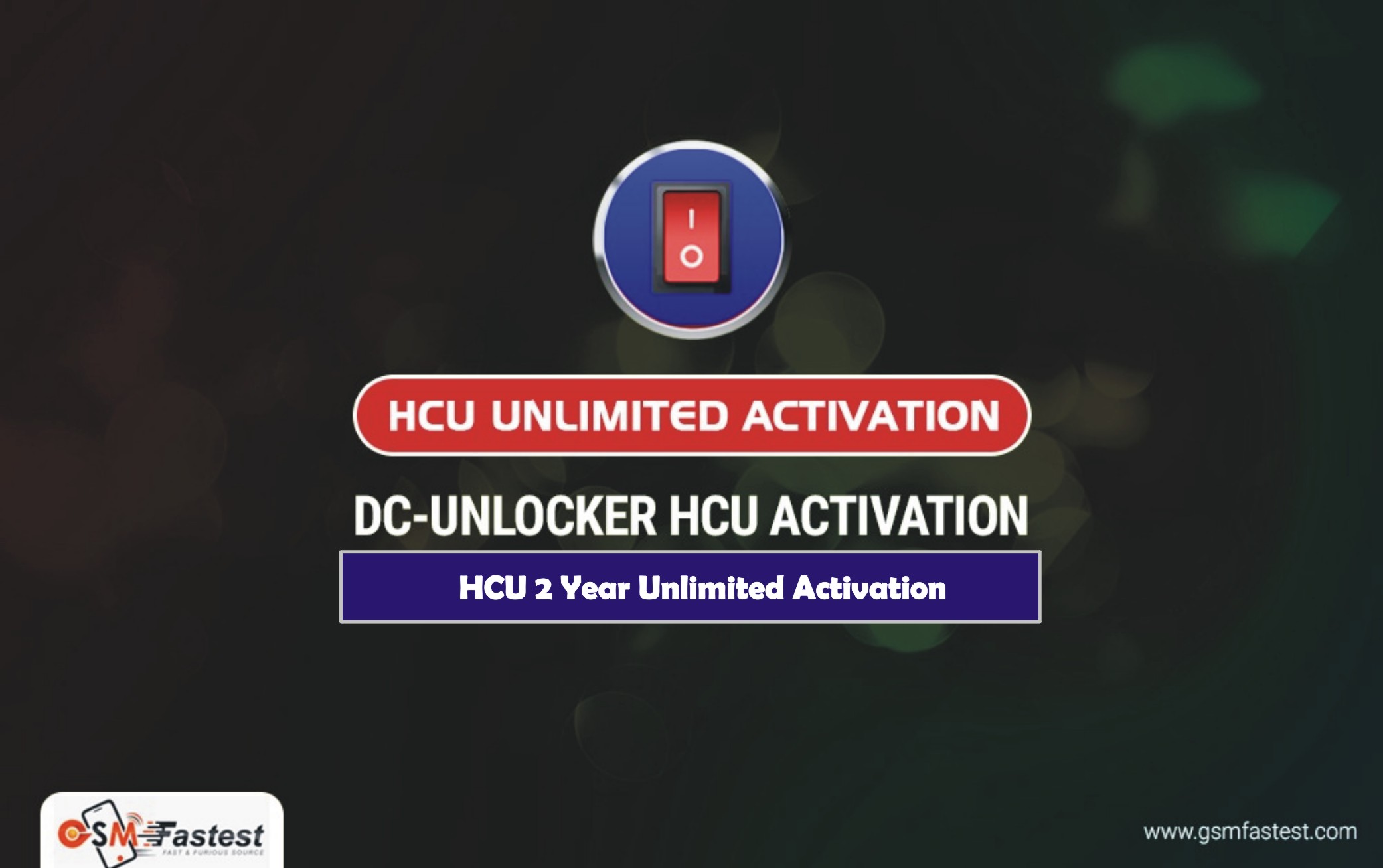 HCU Unlimited Activation For 2 Year
HCU Client - Universal Huawei Repair Tool Included With Dc Phoenix Activation
HCU Unlimited Activation For 2 Year
Repairs MTK, almost all HiSilicon and Qualcomm CPU Huawei Android phones
Supports 500+ Huawei models and modifications
Repairs IMEI and IMEI2 just in few seconds without rooting, in the manufacture mode
Repairs CDMA MEID, SUB IMEI
Repairs Wi-Fi, Bluetooth
Repairs SN
Repairs all physical numbers
Repairs Vendor, Country
Writes numbers to empty board after EMMC replacement or full erasure
Reads bootloader code / Locks bootloader
Reads Unlock codes
Unlocks FRP
Customizable to follow your company or webpage
Customizable to work with your product dongle
HCU Client - Universal Huawei Repair Tool - License:
2 Year unlimited license with all functions
Full supported models * list for Universal Huawei Repair Client HERE
HCU Client - Universal Huawei Repair Tool - Package Content
Virtual Activation Code for Universal Huawei Repair Client
After successful transaction we will send you the details of your account (username and password).
Latest HCU-Client software version you can download here.
Activation is bound to computer hardware. You won't be able to use HCU-Client software on another computer for 48 hours. After 48 hours you can install and reactivate HCU-Client software on other PC.
DC Phoenix Activation is an additional one-time unlimited activation for DC Unlocker users. Activation allows you to repair dead Huawei phones (e.g. Honor 7, Mate 7, Ascend) without pulling them apart. From now on, you can also fix Huawei firmware problems, it will only take a few minutes - no matter if the device has locked bootloader or locked FRP.
DC Phoenix Activation - Features:
Repair Huawei firmware problems (bricked, bootloop, stuck on FastBoot mode, etc.)
Ability to write firmware by FastBoot, with locked bootloader and locked FRP!
Huawei firmware UPDATE.APP file direct writing in FastBoot
Full erase and write factory images in FastBoot (DC Unlocker factory images in format DGTKS)
Any ROM writing in FastBoot without signature and compatibility check!
Note: DC Phoenix allows you to write any file into the phone, it is not being validated by the software or by the phone - be very careful about what you are going to write into your device!
This is A Developer Product we are selling as a global reseller
Before Buy Must Read Developer's Terms & Conditions.
This Purchase is Not Refundable in any Case.
Be the first to review this product